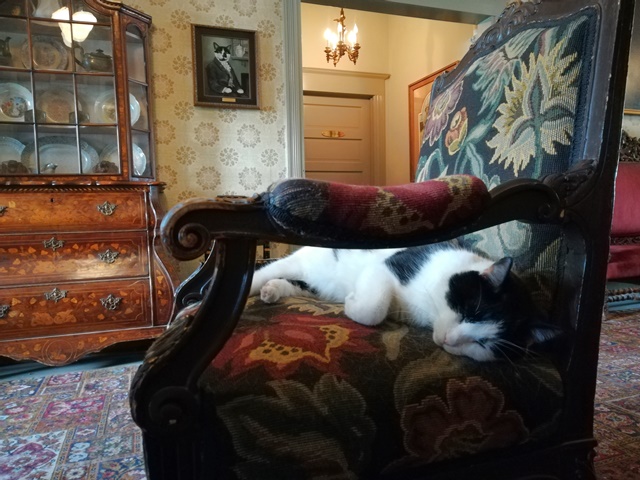 Norman, gatto residente in un albergo di un paese nel Massachusetts. Ho eseguito diversi approcci per familiarizzare; subito non da segni di gradire/sgradire le moine ma dopo mezzo minuto mordicchia, come a dire "ora basta lasciami in pace"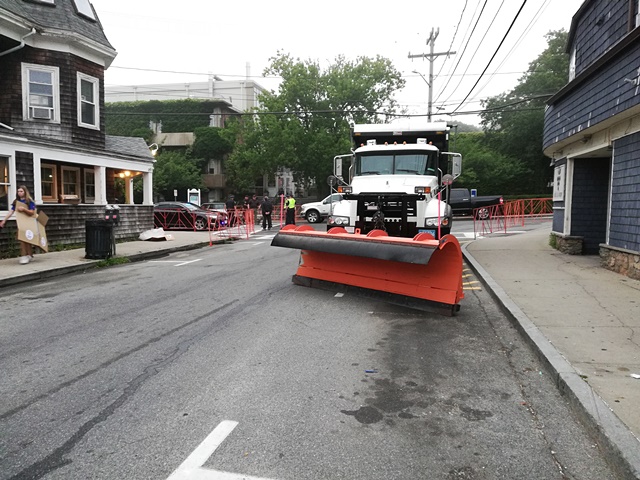 Spazzaneve il 18 di Agosto in un paese costiero del Massachusetts. Miriam si é affacciata alla finestra di primo mattino e si é sentita male. Invece stava per iniziare una mini corsa podistica, lo spazzaneve serviva per bloccare un potenziale invasato con un furgone che avesse voluto falciare i partecipanti. Dopo l'attentato alla maratona di Boston di qualche anno fa, la prudenza non é mai troppa.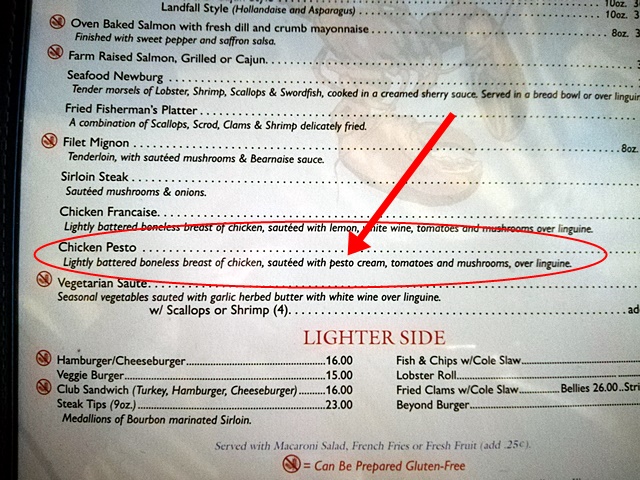 Altro crimine contro il Pesto in un ristorante situato a fianco del precedente spazzaneve.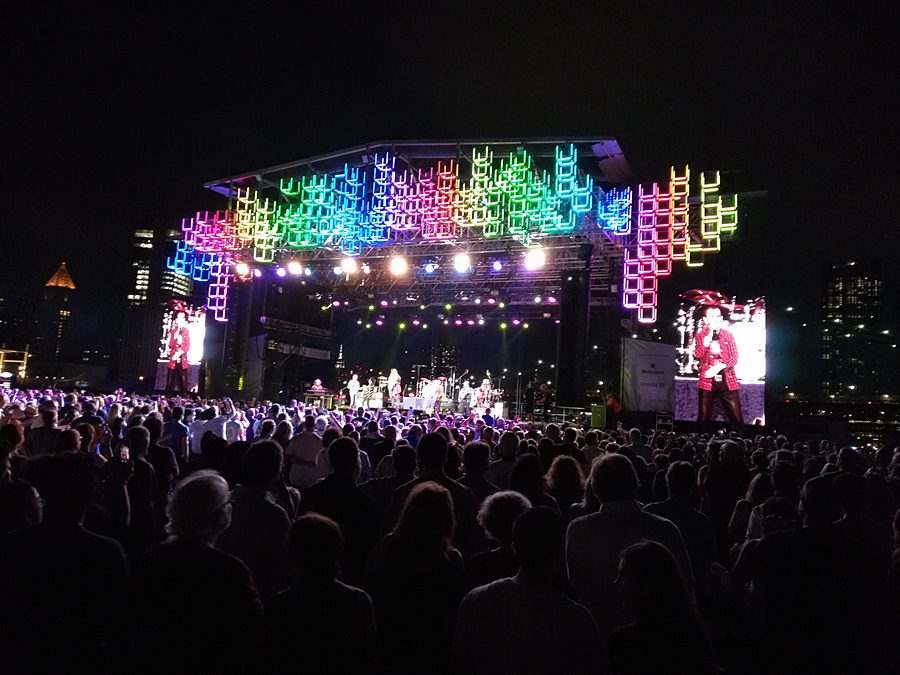 Serata strana sul tetto di un magazzino nel Financial District. Concerto con:
Ringo Starr, batterista dei Beatles, anni 79.
Colin Hay, vocalist e chitarrista dei Man At Work, anni 66.
Hamish Stuart, chitarrista con Paul Mc Cartney, anni 69.
Gregg Bissonette, batterista che ha suonato con i Toto, i Bee Gees, l'Electric Light Orchestra, anni 60.
Steve Lukater, chitarrista e vocalist dei Toto, ha suonato con Michael Jackson, anni 61.
Gregg Rolie, tastierista dei Santana, anni 72.
Warren Ham, sassofono ed altri strumenti a fiato, ha suonato per i Toto, Olivia Newton John, Donna Summer, anni 62.
Hit dei Beatles, Toto, Man At Work, Santana, suonate da una band formata dai componenti originali delle rispettive band la cui etá media oggi é vicina ai 70. Pubblico altrettanto datato, avrebbe potuto essere una riunione di veterani di una delle guerre puniche o l'assemblea di una casa di riposo. Vicino a me un tizio che era stato a Woodstock ed un'altro suo coetaneo fatto di Marijuana. La band vista ed ascoltata da lontano poteva essere ripresa in un filmato a cavallo tra gli anni 70 e 80, le voci erano pressapoco quelle che mi ricordavo dei dischi. Ma le riprese da vicino sui grossi schermi luminosi mostravano mani raggrinzite con le macchie scure delle persone anziane, rughe, qualche chilo di troppo, stempiature.
Mani raggrinzite quanto si vuole, ma gli assoli di chitarra, sassofono o batteria sono stati fenomenali. Ed era surreale. Io pensavo che questi fossero nelle loro dimore a godersi la pensione e l'oblio, ed invece hanno messo su una band e suonano con lo stesso vigore di quando i loro dischi erano in cima alle classifiche di vendita. Si, nella foto dietro la band sulla sinistra si intravede l'Empire State Building in lontananza, nel caso mancasse una annotazione sticazzi alla narrazione.
A proposito di Ringo Starr.
Magico Google e Grande Fratello che spia le mie mosse su internet e trova per me cose che potrebbero interessarmi, mi é capitato tra capo e collo un articolo che parla degli ex Beatles e del fatto che la loro musica da solisti non sempre é stata di buona qualitá.
Lo stesso Ringo ieri sera ha scherzato sul palco dicendo che quando era con i Beatles ha scritto un mucchio di canzoni delle quali non ne é stata registrata neppure una. Insomma ha ammesso di non essere mai stato un buon compositore. Questo articolo traccia gli album peggiori degli ex Beatles solisti post scioglimento della band. Ho raccolto quelli che parlano di Ringo Starr. Magistrali.
I Wanna Be Santa Claus
Absolutely no thank you.
Bad Boy
There's a lot of things I could say about this absolute calamity, one of the very worst albums of the '70s. But I think I'll just let the first few lines of the record's Wikipedia page do the talking. "Bad Boy is the seventh studio album by Ringo Starr, released in 1978 during a period where his musical career was sliding into free fall after several years of solo success," it reads. "Although Bad Boy was meant to reverse this trend, Starr's fortunes dwindled further."
Give More Love
Literally the only thing going for Give More Love, an addled collection of ugly pop songs riddled with hoarse and hoary sentiments about peace and commitment, is that there's a chance it might be Starr's last solo album before retirement. One can only hope.
Time Takes Time
Time Takes Time was officially positioned as a comeback record for the increasingly disliked Beatle, and it received better reviews than anything he'd released in about two decades. Don't let those positive notices fool you, though; this is a geriatric, addled mush, through which Starr's uniformly horrendous voice snakes.
Postcards from Paradise
More like postcards from relative obscurity. Go back to your MS paint portraits, Ringo Starr, and stop slurring your own reputation.
Stop And Smell The Roses
Imagine if the cast of Monty Python banded together to record a Sgt. Pepper piss-take while absolutely fried on Ketamine, and you'd have this horror show, a warped series of quasi-children's songs. Truly embarrassing.
Y Not
Please don't make me write more words about how terrible Ringo Starr is, I just can't do it.
Choose Love
In which Ringo Starr has his own, 'how do you do fellow kids?' moment.
Old Wave
This mess is so bad every single American record label refused to release it. Consider that: you're a Beatle, and you still can't get some two-bit outfit to squeak your limp ballads into record stores.
Ringo's Rotogravure
Starr aims for Dr. Seuss and lands somewhere around the territory of Michael Myers' Cat In The Hat remake. As in: this is unlistenable, vaguely horrifying horseshit.
Ringo The 4th
Just nonsense.
Ringo Rama
Overlong, irritating, boomer-bait wank, in which Starr rhymes 'young' and 'fun' and 'right' and 'night'. But still, at least it's not actively offensive. This is Starr at his most low-key, which also means Starr at his easiest to ignore.
Ringo 2012
I mean, it's not good, exactly, but any record that features a song co-written by Van Dyke Parks, one of the greatest American songwriters of the last 100 years, deserves at least a casual listen.
Vertical Man
By the late '80s, when Vertical Man was released, Starr's already obnoxious voice had been weathered into near obliteration. Oddly enough, however, the new timbre rather works for him. He still sounds about as soothing as a horse with arthritis, but the man finally understands the limits of his range, falling into an oaky mumble that elevates the otherwise uninspired instrumentation.
…
Altro Argomento.
La webcam di Brignole é ufficialmente impazzita. Fa ingrandimenti, compare e scompare il bollino rosso, torna normale poi il giorno dopo inquadra solo un angolo dell'immagine. E non riesco ad accedere da remoto. Potrebbe essere un hacker che se n'é impossessata ? Non direi, proveró ad accedere nuovamente dopo il reset programmato di questa notte.